My mom called me from the shop and said a sweet lady wanted to buy a hutch from me, she didn't care what it looked like because she knew she loved my style and paint finishes.. I described what it looked like, but she didn't have an email for me to send her a picture so i was hoping she would like it!!
here is the
Before
:
She wanted it white, and white she got! My husband delivered it today and she LOVED it, makes me love my job that much more :) :)
So it gets even better!!!! My husband as he is leaving walks by a vintage couch and says "oh my wife would just love that couch" and she says to him " oh then take it! I want her to have it" he said no, a few times and offered to pay for it, and she said "no, i insist, take it"... just give me a discount on the next thing i buy from her" she went on to tell him a story of why she didn't want it anymore and was going to get rid of it anyway.... Ummm how awesome!! this thing is gorgeous! I'm keeping it! for now anyway :) :)
here it is!!!! eeeeeeekkk!
can you even believe my luck! I am going to make it up to her!
linking up to :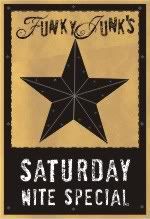 and :
and :
and:
and
and: